After some time away, Ross and Sandra were ready to move back into their original home at Kuraby.
Now that their family had grown, their needs had changed and their home was at the stage of needing a little TLC.
In a great location, this house offered a solid foundation perfect for a cleverly designed renovation.
It was time to turn this home back into an address to be proud of.
Let's take a look at the transformation……
KITCHEN
The existing kitchen was fully removed.
The new kitchen, including island bench and breakfast bar was installed at the other side in what was once a bedroom, creating a free flowing, open plan design.
The functional new kitchen boasts modern design features, textures and finishes, complete with a walk-in pantry hidden behind the barn style door.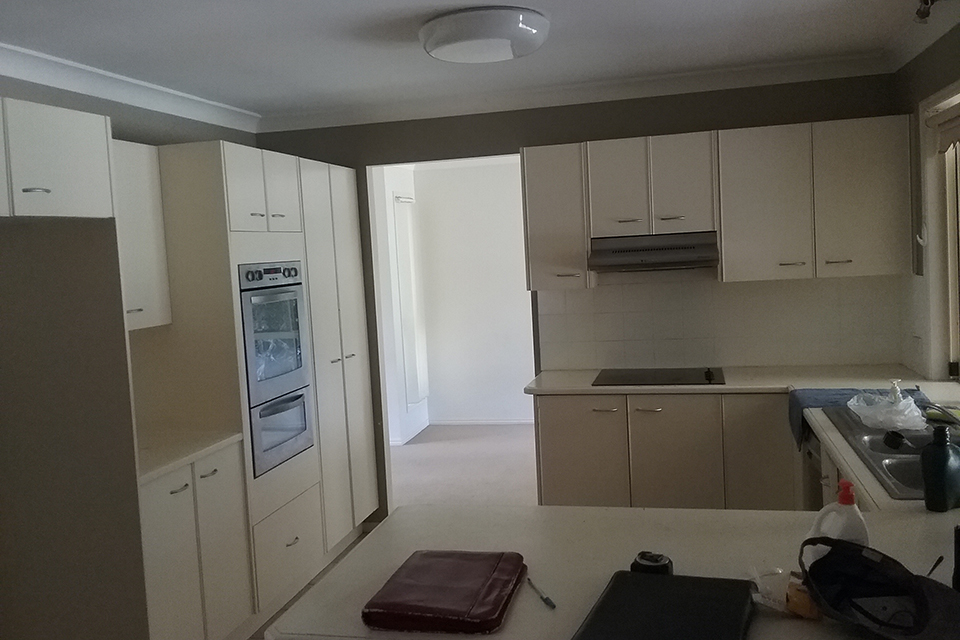 LIVING
The kitchen relocation has created plenty of options for well ventilated living areas with lots of free space and easy access to the revamped outdoor area.
VJ wall panelling has been featured in the dining room to give that formal classic style.
Modern tiles have been used throughout the kithen, dining and family areas and new plush carpeting gives that cosy feel to the other living spaces.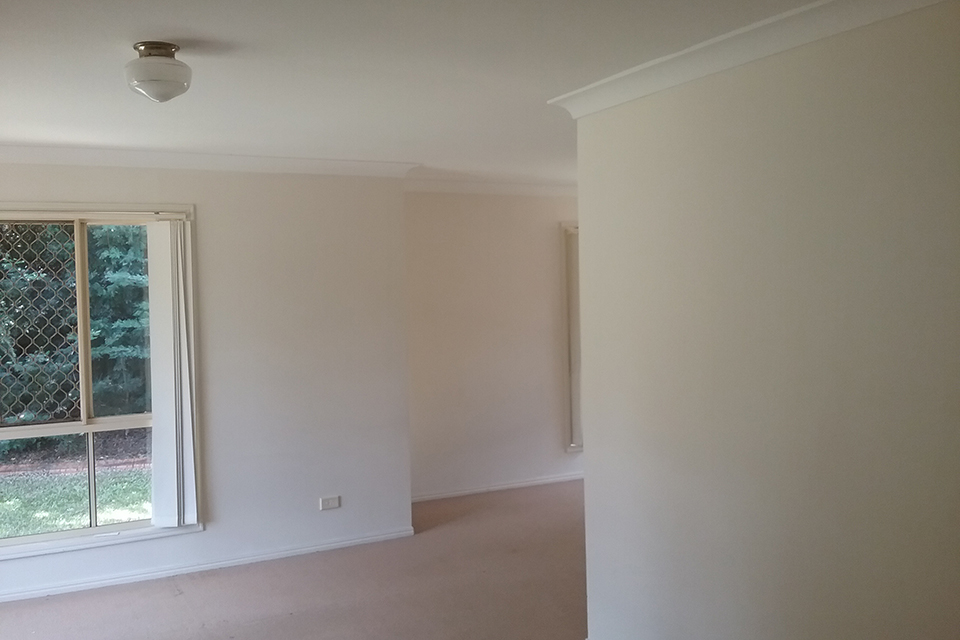 BATHROOMS
Who doesn't love a new bathroom!
The existing bathroom and ensuite have been completely renovated.
Extra space was gained in the ensuite by building out to the eaves.
This effectively made room for indulgence with a spacious shower and extra wide vanity.
The modern style, surfaces and design combine beautifully to give a fresh new look.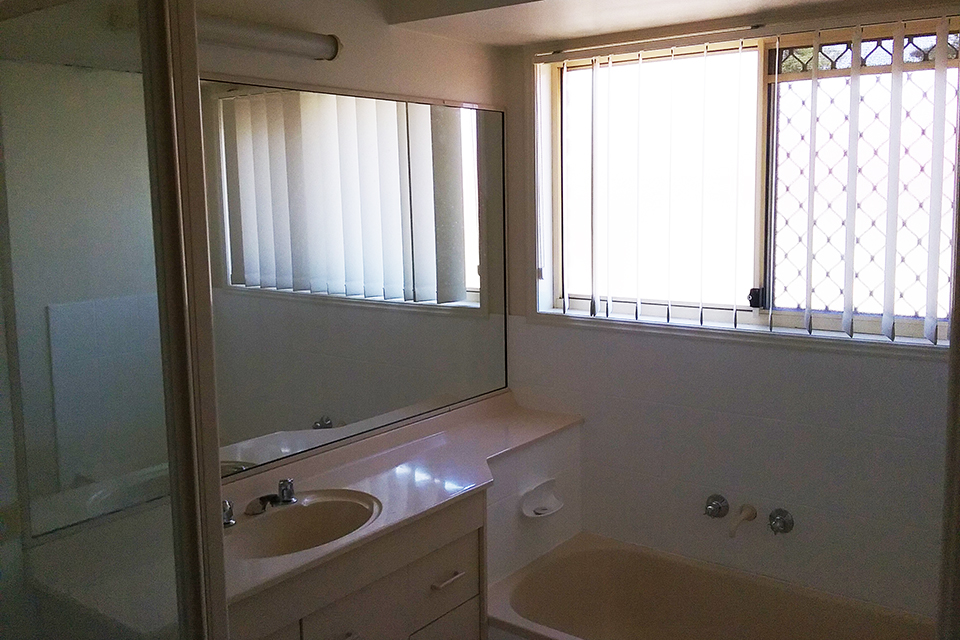 GUEST ROOM
This bedroom is now a delightful guest room complete with built in robe and study nook, expertly styled by Sandra to make even the weariest of travellers feel welcome.
Any thoughts for your renovation?
We can custom design a solution that is just right for you.
Specialising in home extensions, home renovations and granny flats from Brisbane to the Gold Coast