Love your location but your home is not the perfect fit it once was? The normal cycle of life brings changes that impact upon the comfort and practicalities of modern day living.  Before you put the "For Sale" sign at your front gate, explore the home extension options.  You might just be surprised at what we can do.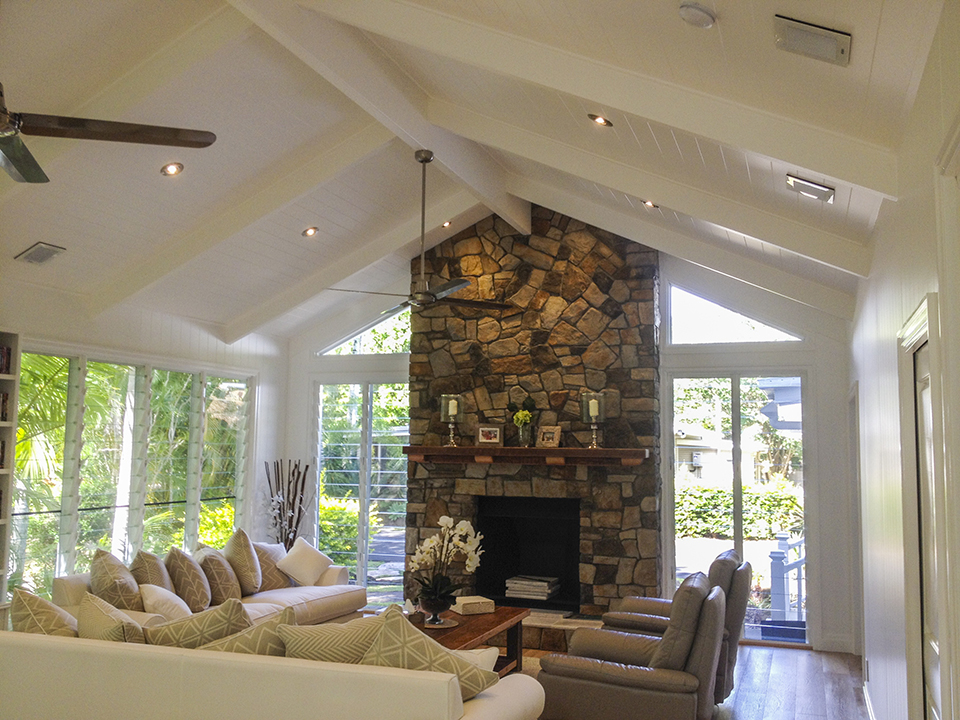 A Granny Flat can add value to your property by adding a seperate living space for family and visitors.
Complete Home Extensions have many pre-designed granny flats to choose from and adjust to your liking.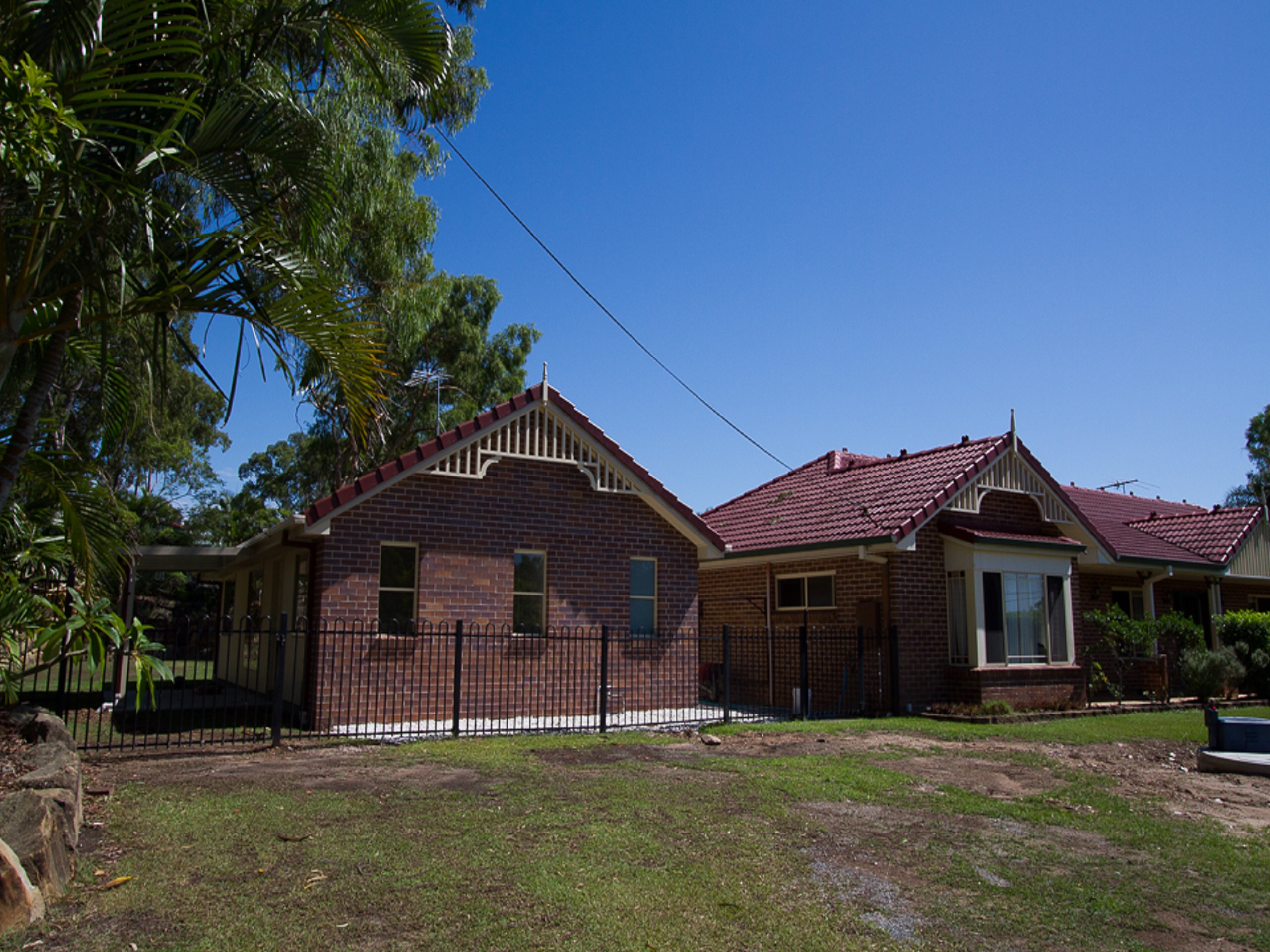 We designed a simple 6 step process to bring your ideas to life
Book a FREE In-house Consultation and Appraisal
One of our friendly team will visit you in your home, discuss your requirements and advise you on the best options that will give you the outcome you are looking for.
Concept Plans, Specifications and Quote
Moving forward, we prepare preliminary concept plans, detailed specifications/inclusions, and a cost estimate for you. There is a very minimal fee for this service. $250 for ground level extension and $375 for 2nd storey extension. If finance is required, most banks will require detailed plans, specifications and quote before they will consider offering a loan.
A Preliminary Builder's Agreement is designed to protect you and your builder from unexpected costs during your build. It is customised to your site and house. It allows the Builder to obtain the necessary reports (e.g. Soil tests, engineering, BAL, HSTP reports) to carry out an effective investigation into your build site so they can see exactly what can and cannot be done. There is a fee for this service, that comes off the contract price.
Contract, Plans and Approvals
We will prepare a fixed price contract for you. Once signed, it's onto the paperwork. Making it easier for you is a priority, so we handle everything from construction plans and Council approvals to paying the QBCC insurance…..we've got you covered!
We'll keep you informed every step of the way through our builder's software package. You can download the free App so that you can keep in touch with us.
You will be able to choose your tiles, wall colours, bathroom fittings, kitchen layout, light fittings, etc
… all the little things that put your stamp on the project.
Sit back, relax and watch your dream become a reality.
We have the best crew of Trades people working on Complete Home Extensions projects. They are reliable, competent and extremely capable crew who love and take pride in the work they do.
We understand there may some disruption to your daily routine, so we do our best to limit the intrusion and respect your privacy.
WE BUILD GREAT HOME EXTENSIONS
Here's what some of our clients have to say…
Ashley & Kimberleigh T - Jimboomba
"We would like to say "Thank you Team" from Complete Home Extensions for our beautiful new home, and thoroughly recommend this company to anyone who needs to extend or renovate their home. The team are always ready and willing to help you, and will in our opinion bring you everything you dream for in a new extension or addition."
Ngaire M - Riverhills
"I have been so impressed with the work of Mike, Chris and the guys. Thank you. It's amazing, and so much more than we ever hoped for. Like coming home to a beautiful resort at night.I've passed the company details on to two other people who asked – 'Who are your builders?' When they saw the finished project."
Rodney A - Birkdale
"…They were very easy to deal with from beginning to end. The build occurred on time and within our budget. They definitely knew what they were doing and we were very comfortable with their workmanship right throughout the build. Nothing was too much trouble for them. Their staff are very professional and did what ever they could to make the whole process very smooth. I would highly recommend CHE to anyone contemplating extending their home."
Craig & Barb S - Stanley
"From the initial meeting with Mike I knew we were on a winner. He thought outside the box and delivered us a solution on building our master suite that not only enhances the existing structure but we now have another unexpected entertainment area. All of the builders, trades and admin staff were polite and on time and nothing was a problem for them. Our project was delivered on time and on budget.We could not be more happier with our extension. I would not hesitate to recommend Complete Home Extensions to anyone and in fact have already"
Sheryll G - Goodwin
"I would like to let you know how happy I am with my lovely granny flat.
From the beginning I have been impressed by the quality of the work and the tradesmen who have been on the job.
In particular I must commend the young men on your staff especially Ayden and Steve. Throughout the entire process they have been polite, hard working and very skilled at what they do.
It was a pleasure to deal with you and your staff Mike and I would not hesitate to recommend your company to others"
Ross and Michelle B - Kuraby
"We would like to extend to you our gratitude for the great work that Bruce and his team provide. The professionalism exhibited by these men was second to none. We stayed in our house during the construction period and found the work being done had minimal impact on our household. Bruce was considerate of our time and privacy – working around us and always ensured we knew what was happening during the project.
Not having been involved in renovations before, we were unaware of what it involved. Bruce kept us up to date on what was going on and answered all our questions – nothing was too much trouble for him…"
We offer tailored finance options with Karen from Bendigo Bank Ormeau*
*Standard Lending Criteria Applies
Want to know more?
Submit an online enquiry right now