HOME EXTENSIONS
For when the "perfect fit" is no longer the perfect fit
Love where you live, but it is no longer the "perfect fit" it was when you first moved in?
The normal cycle of life brings changes that impact upon the comfort and practicalities of modern day living.
Before you put the "For Sale" sign at your front gate, explore your options.
You might just be surprised at what you can do…..
"It's amazing, and so much more than we ever hoped for"
– Ngaire Mayo (Home Extension)
Here's some ideas from work we've done for some of our clients
Kids growing out of that single bedroom?
Spending too long in the bathroom?
An extra bedroom or bathroom may be just what you need
Are things feeling a little cramped?
No matter how you rearrange you still feel clustered
We can help you make the most of your space by expanding, merging or updating your layout
A second storey addition can make a huge difference in available space in your home while also giving it a fresh feel
This opens up plenty of opportunities to add elements your home is missing
We've helped clients add/extend their garage, add bedrooms, create an entertainment area, add bathrooms and much more just with an addition of a second storey
Do you love having guests over but feel like there's just not enough room, or maybe you're looking to bring the "wow" factor to your gatherings
We've done all sorts of projects to help with this, such as:
Expanding and opening up living areas
Adding an undercover outdoor area
Adding a media room
Complete Home Extensions has helped many clients reach their needs
Here's some of their stories…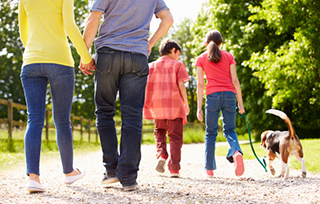 Jake and Alana loved their two bedroom, one bathroom renovator's dream they moved into just after they were married.
Now with two children and a dog, it is just not working for them anymore.
Loving living so close to the shops, parks, cafes and easy transport to the city, they were reluctant to move.
The ideal solution was to raise their home and build a second storey underneath.
With some clever planning, Jake and Alana now have a four bedroom, two bathroom home with a much needed parents retreat, double garage, and family room.
There is even an extra bedroom, just in case they need it!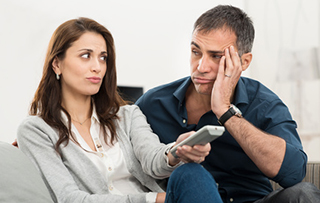 Jenny and Bob have three girls.
Their home was quite comfortable while the girls were small.
Now that they are teenagers, it is a whole different story.
One bathroom was never going to work, it was looking like Bob would never again be able to sit in his favourite armchair and getting to watch his beloved football was becoming a distant memory.
To top it off, last home (which was usually Bob) had to park their car two houses down the street.
Thanks to an extension financed using the equity in their home, Bob now has a media room with a new recliner and a large screen TV and hot showers are never a problem with the extra bathrooms and large, solar hot water system.
The girls can entertain their friends on the large rear deck and the front yard was revamped to include additional car parking, which has pleased both Bob and his neighbour down the road.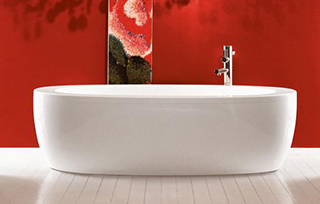 Carol had been looking at luxurious bathrooms in magazines for years, thinking to herself "one day".
That day has finally arrived!
Since Carol and Peter's four children have now left home, they had plenty of empty rooms and just the two of them to accommodate.
Converting two of the upstairs bedrooms into a master suite with walk in robe and ensuite was a great use of existing space, leaving plenty of guest bedrooms for when the grandchildren visit.
With a wall removed and a remodel in a downstairs area, Peter now has the bar/pool room he had always wanted.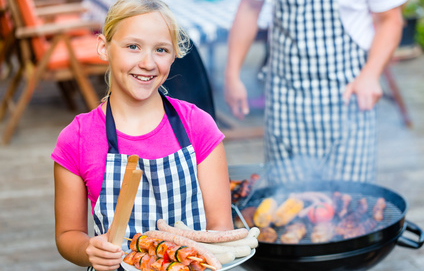 When things don't work out, family are always there for you.
That is certainly true in the Jackson family as Belinda and her three children moved back in with Mum and Dad after a recent marriage breakdown.
Craig and Susan welcomed them with open arms, but soon realised six people in their small home was not going to be a picnic.
After looking at Belinda's post separation financial situation, it was evident this would not be a short term solution.
By adding a well thought through extension with 2 new bedrooms, a bathroom and a separate play area for the children, life is back to comfortable.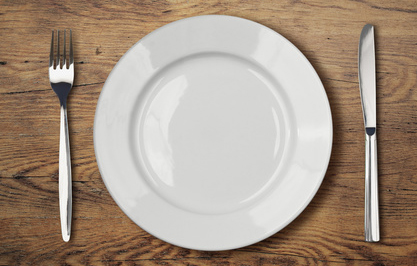 Blended families can be a challenge.
Squeeze everyone in an under-size home and you are asking for trouble.
When widower Dan first started dating recent divorcee Melissa, they would joke about their version of "The Brady Bunch".
Three years on, and that is now their reality.
The two families have become one, and adding to the normal stressors of blended families is the shortage of bedrooms, bathrooms and a lack of privacy in Dan's modest 3 bedroom home.
Dan and Melissa were beginning to question if this was all going to work.
With some clever design ideas, an additional 2 bedrooms, 2 bathrooms, media room and outdoor area were added.
Dan and Melissa have been amazed at the difference this has made.  Even the children are starting to get along.